ABC Events is a team of young players who laid the foundation on the basis of creativity and hard work. ABC Events was established in 2011 and has the experience of five years with numerous contacts and works to boast about. We majorly move forward in Social like birthdays, weddings, galas etc and Corporate events like conferences, cocktail, meetings tours etc. ABC Events always worked with a vision to help you celebrate the small and big felicity of your life through our services in decoration, venues, hospitality, photography/videography, catering, and entertainment. ABC Events belongs to a field of Mass communication and journalism; hence have an upper hand in technicality. Therefore ABC Events always reaches for perfection while working in each and every field.
We strive to create the flawless and ideal blend of zest and liveliness. We believe in working with emphasizing on the personal touch and believe in the new beginnings in a manner so that the event turns out to be full of emotions. ABC Events understands the importance of an event for you and hence our work is an attempt to make you feel loved and vital in you happiness, as we know you would want to relive these moments through your memories forever though we aspire to make it all worth it.
Therefore ABC Events is definitely a one stop solution for your requirements and demands to be fulfilled with the pinch of perfection, excellencies, and magnificence.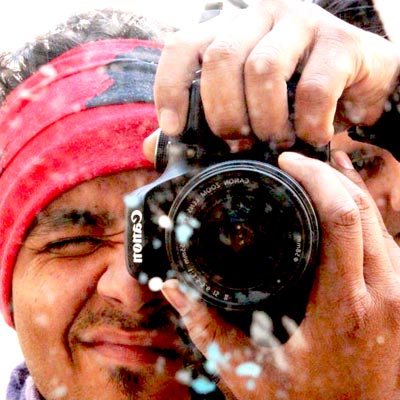 Arshad
Photographer
---
Taking an image, freezing a moment, reveals how rich reality truly is. Our team provides you with the best of the videographer and photographer who will capture every precious moment, every meaningful emotion and every important face – one click at a time to make the day memorable through there amazing creativity.